Monday morning. 6:30 am. The alarm clock rings. You get up, make yourself a nice hot cup of coffee (because you can't do anything before that caffeine kicks in), then read the paper, get yourself ready, go to work, come home, have some leftovers from the day before, watch your favorite TV show, check up on social media and go to sleep. Next day, it's the same procedure. Eat. Sleep. Repeat.
Is this what your life might look like in five to ten years' time? Or does it already look that way?
The great feeling of knowing what to expect
Routines. We love them. We humans are creatures of habit. Schedules, plans, simply knowing what to expect when we wake up in the morning – WE LOVE IT. And most of us seem to do really well with this kind of structure for their days, weeks or their lives.
Let's take this scenario and alter it a bit
Monday morning. 6:30 am. The alarm clock rings. You get up, make yourself a nice hot cup of coffee. Then read the paper, get yourself ready, go to the airport, take the
first last-minute flight they offer you and spontaneously go on an adventure to the Bahamas.
YES THEORY
Sounds fun? Scary? Crazy?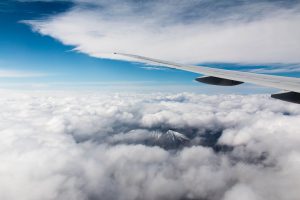 We fear what we can't predict. That's why most of us so vigorously cling to our comfort zones. But you know what? Life begins at the end of your comfort zone. This is the philosophy four Canadian guys in their mid-twenties live by. They seem to have found the key to living a good and happy life: seeking discomfort. Together they came up with the concept of 'Yes Theory' in 2015.
Things have changed quiet a lot for these guys, who used to live a rather ordinary life. They decided to step out of their comfort zones whenever they can – causing them to have unbelievable experiences. They moved to LA, went skinny dipping with strangers, sneaked into a Hollywood premiere and hitchhiked to Mexico. And that's only listing a few of their countless adventures. And their intentions pay off: they're all living and enjoying life more consciously and transform their anxiety into happiness and excitement. Getting curious? Go check them out at 'Yes Theory' on YouTube or on their blog and follow their miraculous journey.
Saying 'yes'
Are you living a calm life right there at this warm and cozy spot in the middle of your comfort zone? And most importantly: do you feel the need to change something about it? To feel more alive, maybe? Do you miss the feeling of your blood rushing through your veins? Yes? Well, then be inspired by the 'Yes Theory' and try to say yes more often (starting with that very first 'yes' you maybe just said).
'What makes you uncomfortable? What are you gonna do about it?' (quote by one of the members of 'Yes Theory')
So after reading this, do you want to change your life for the better? Well, you don't have to hop on a plane to another continent right away. Let's start with baby steps out of your comfort zone, but most importantly: start.
Go to the movie you want to see so badly – by yourself, because no one wants to join.
Go jump off that cliff that seems to be way too high for you.
Go ask that boy or girl you've had a crush on for so long for a date.
Do what the dark, mean anxiety in your head tells you not to.
Enjoy life more consciously.
Be crazy, loud and spontaneous.
Seek discomfort.
Be happy.
Text: Lena Zimmermann
Picture: Fabian Prinz