Dear readers of eMAG,
Being complimented on your clothes, hairstyle or something else by random people when you step off the airplane, talking to strangers at stores and everybody saying a nice "how are you" before asking if they can help you – that definitely sounds a lot like the US and very little like Germany.
As I've been in the region called The South for more than a month now, I thought of sharing some experiences I've had with you. This actually is the first trip to the US for me, and I'm amazed at how different it is from what I expected.
Atlanta, the city that was burnt to the ground during The Civil War by Union General Sherman on his March to the Sea through the Confederate States, has a lot to offer. After having been to some of the typical sights like the Coca-ColaMuseum, the Georgia Aquarium and the CNN headquarters, we went to some of the small cities outside of Atlanta. One of them, Sandy Springs, has quite some history to offer. If you're interested in the American Civil War, I can highly recommend the Heritage Sandy Springs Museum, which perpetuated original letters and quotes of especially women of that period, personal stories of pain and survival.
Another small city that I spent a lot of time in is called Dunwoody. You'd probably call it the city of banks, as there are almost more banks than restaurants. Every Thursday this city offers the so called "Food Truck Thursday." The food offered is never the same and tastes delicious. Food Truck Thursday will definitely be something I'm going to miss when I'm back in Germany.
I fell in love with North Georgia because of its nature, vast scenery and vintage feeling of freedom. Moreover, Lake Lanier, which is about 153 square kilometers, has wonderful spots for going water skiing or jet skiing. The diversity of the lake is breathtaking. Depending on where you are, you can find swamps with snakes on one part of the lake, beautiful waterfront houses with their own docks on the other. No matter where you are, you'll definitely find your perfect spot to relax or have your own little adventure.
If you thought that the US only wastes energy and causes air pollution, you should go on a trip to Georgia with its richness of forests, meadows and wide, free scenery. If you look hard enough, you might even see "Bambi" walking around in the neighborhood. With the woods around, you can discounter some of the most beautiful, old plantation houses that you could ever imagine. Some of them hide between the trees, others in plain sight. No matter where they are, one thing is clear: they're gorgeous.
Do gentlemen still exist? While they seem to be extinct at other places around the world, the South still has some to offer. Apart from that, you might find the Southern dialect a little bit odd, rather sounding like mumbling. Anyway, let me explain some of the most common phrases and words so you're armed for your trip to the South:
Moreover, the general rule that Germans learn at school "Bei he, she und it, das 's' muss mit." don't apply here – sorry, doesn't. So don't be confused when somebody talks without making use of the third person singular 's'.
The US, as sports nation number one – at least when watching sports – provides a lot of different opportunities for being supportive fans at events. Fascination for sport doesn't start in adulthood; it's encouraged in childhood and grows as the person grows up.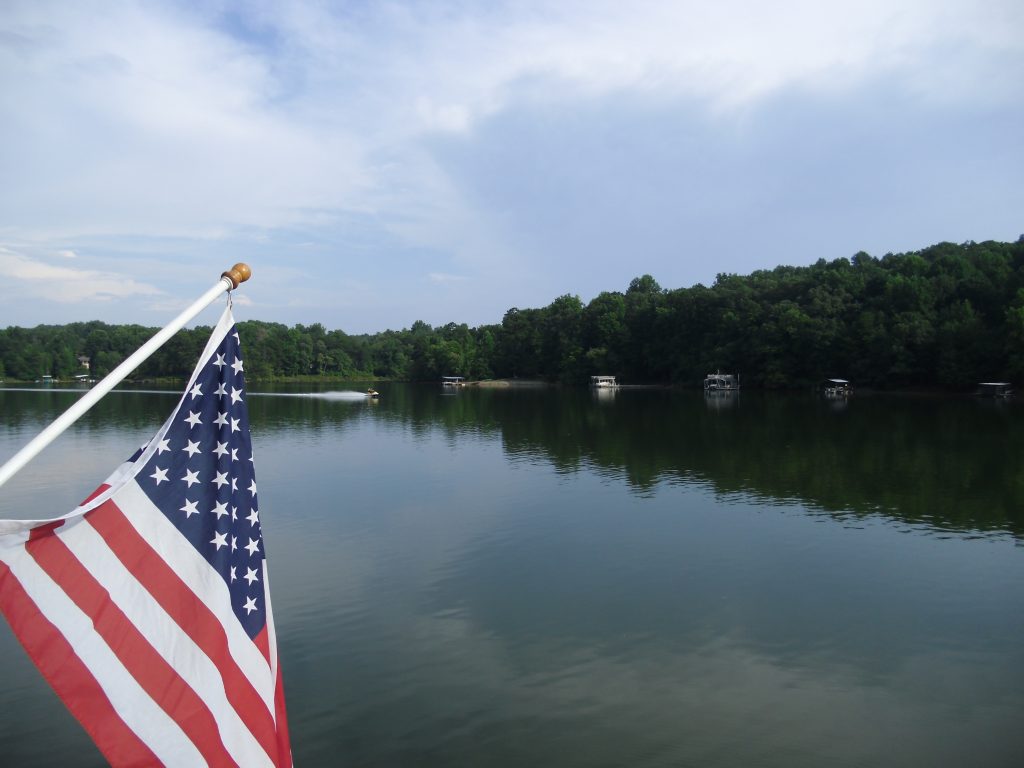 That being said, it doesn't matter if the event is at high schools with around 1,000, colleges with up to 100,000 or the professional league with around 60,000 attendees. Before the game there is a get-together in BBQ-style called 'tailgating'. Why it is called like that – no idea, but I'd guess because it takes place at a parking lot with a lot of cars and grills filled with food and booze in cups. Yes, you heard right. Alcohol in Georgia is not allowed to be consumed in public if it's obvious that it's booze. That's also where the famous brown bags come from.
So if you're romantic and looking for a holiday destination that might not be everybody's first choice, you are welcome to the South! I'll definitely miss a lot when being back in Germany, but at some point everybody has to go home,
Susi
Author & Pictures: Susann Vogel